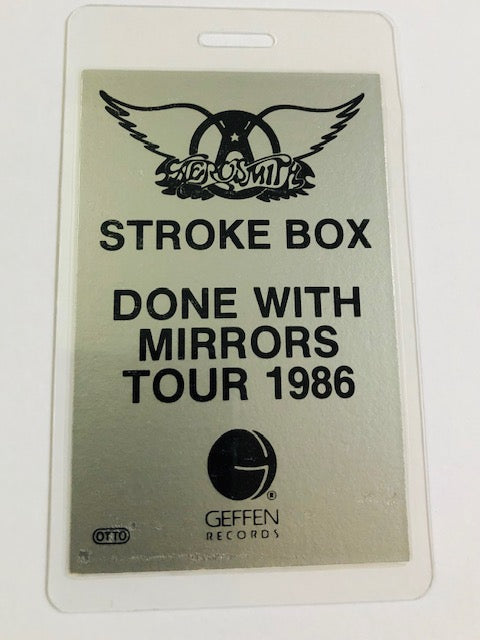 Aerosmith - Backstage Pass - Done with Mirrors Tour - 1986
Vintage rare 4 1/4" tall Aerosmith Stroke Box OTTO Laminated Backstage Crew Pass from 1986 Done with Mirrors tour. Rare silvery colored. We have never seen any others in this color.
They are in excellent, unused condition and came from the collection of Steve Rosen.