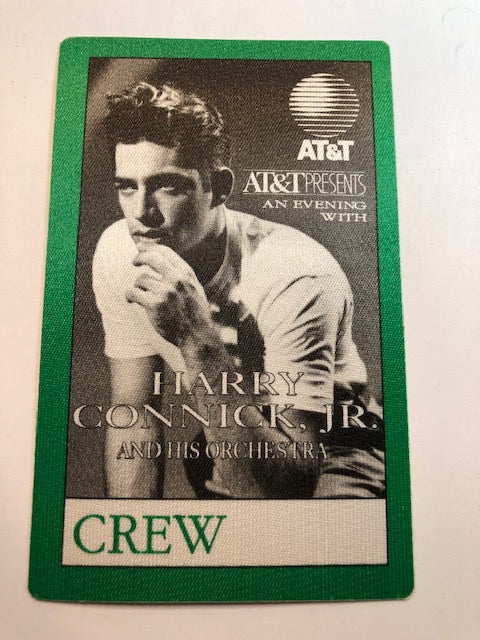 Harry Connick, Jr and his Orchestra - Concert at Pine Knob 1992 - Backstage Pass
Vintage 4 3/4" tall OTTO cloth backstage Crew pass from the Harry Connick Jr. and his orchestra concert at Pine Knob in Detroit on August 8th/9th, 1992. Color varies.
What few people remember is his arrest later that same year when he tried to board an airliner carrying an unloaded semi-automatic pistol. He has come a long way since then and has been a judge on American Idol in recent years.
Excellent unused condition.