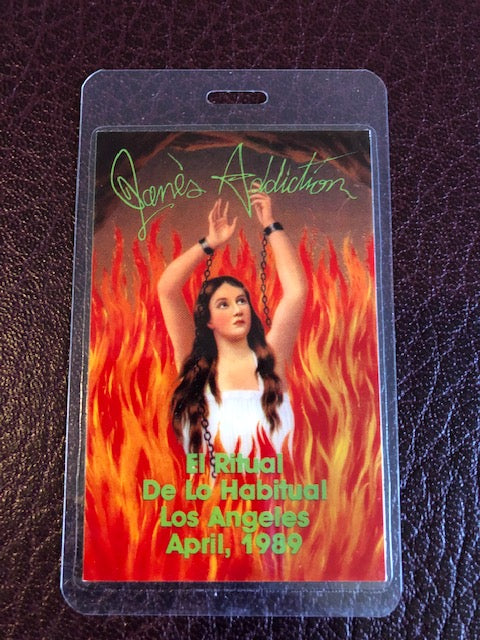 Jane's Addiction - El Ritual De Lo Habitual Los Angeles 1989 - Backstage Pass
Vintage 1989 Jane's Addiction 4 1/4" tall laminated backstage pass from the "El Ritual De Lo Habitual" Tour. Perry Farrell of Jane's Addiction created the famous Lollapalooza festival and guitarist Dave Navarro went on to fame with the Red Hot Chili Peppers.
This was a very creative group of guys. They were the first group to break through onto mainstream radio from the "Alternative Rock" movement.
Excellent unused condition.