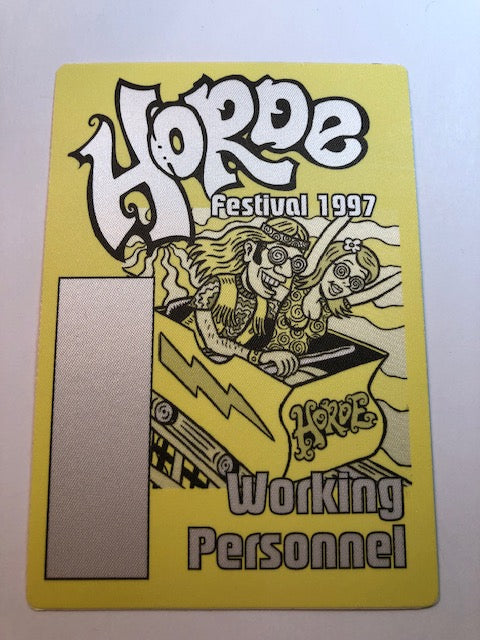 Special Event - Horde Festival 1997 Neil Young & Crazy Horse, Morphine, Primus - Backstage Pass
Vintage 4 3/4" tall OTTO cloth Working Personnel backstage passes from the 1997 Horde Festival. Neil Young and Crazy Horse was the lead act. Morphine, Primus, and other groups played too. Assorted colors.
Excellent unused condition.