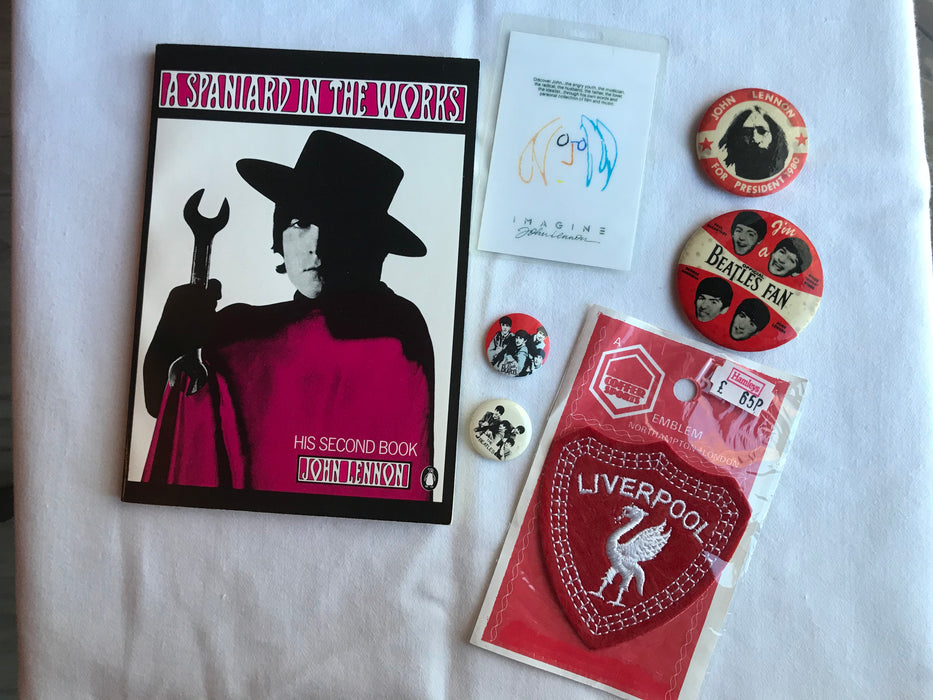 A fun mix of neat Beatles and John Lennon memorabilia.  Of particular interest is the pin from the mid 1970's "John Lennon For President".  Have fun!!
1.  John Lennon's 1965 book "A Spaniard in the Works".  Condition Mint

2.  Liverpool Emblem patch in original package.  Condition Mint

3. John Lennon Imagine Guest Pass.  Condition Mint

4.  4 Fabulous button/pins;  1.  "I'm a Beatles Fan", 2.  "John Lennon for President", 2 "two mini-button/pins "The Beatles"