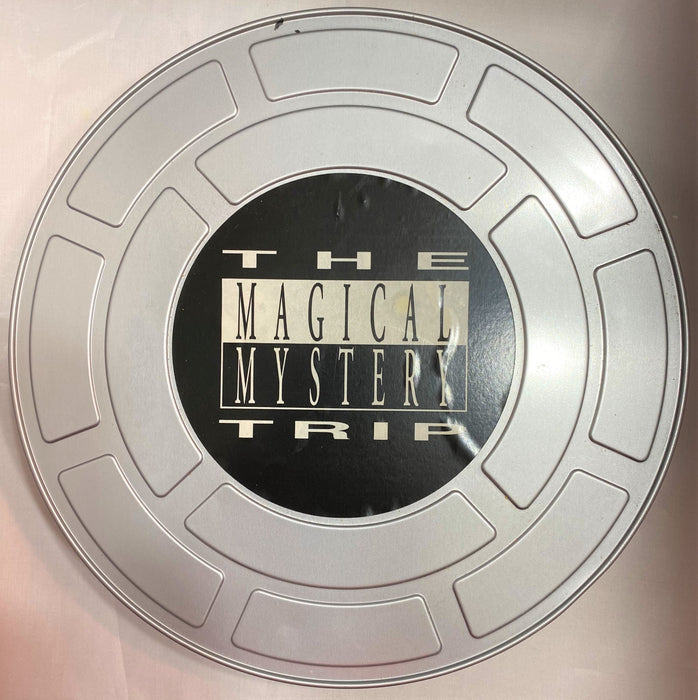 The Beatles - Magical Mystery Trip VHS Tape Collection
"The Magical Mystery Trip" was produced in 1992 by VEX films commemorating an inside look at the Beatles original 1967 movie known as The Magical Mystery Tour. Only 5,000 of this Silver Edition film set were made.   Items include A sealed, limited edition 23 min. VHS tape which shows video footage of life with the Beatles (1966 and 1967), a 29-page booklet containing photographs of the Beatles and info about the Magical Mystery Tour film, an 11 x 1-3/4" map pertaining to the filming of Magical Mystery Tour to include the bus route, dates of filming, and brief descriptions of what was being filmed, and a numbered Certificate of Authenticity. 
A metal film canister contains all of the above items.