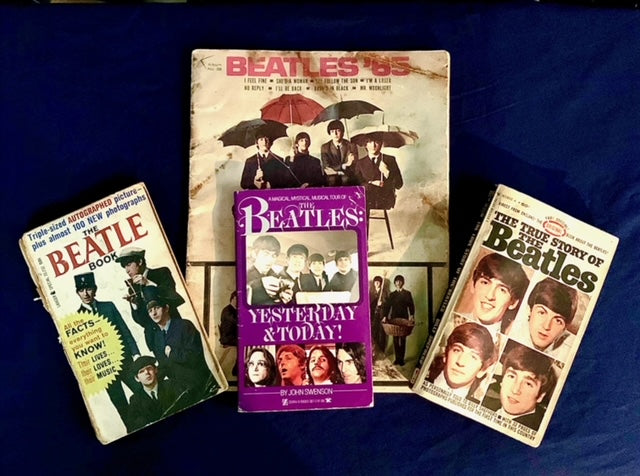 The Beatles - Original Books Bundle
An original paperback book bundle.
First,  published in 1977 this book, Yesterday and Today, is in good condition and has a lot of good photos.

The Beatle Book was printed in 1965 and is in fair condition but is complete and again a lot of good photos.

The True Story Of The Beatles is the oldest and was printed in 1964. It is complete and in fair condition (remember these paperbacks are 55+ years old) with again a lot of good photos and stories.

A Beatles 65 music book with complete music for the entire Beatles 65 album. What makes this book cool is it has in the back a letter with an application form to join The Beatles fan club. This book is complete and again in fair condition.