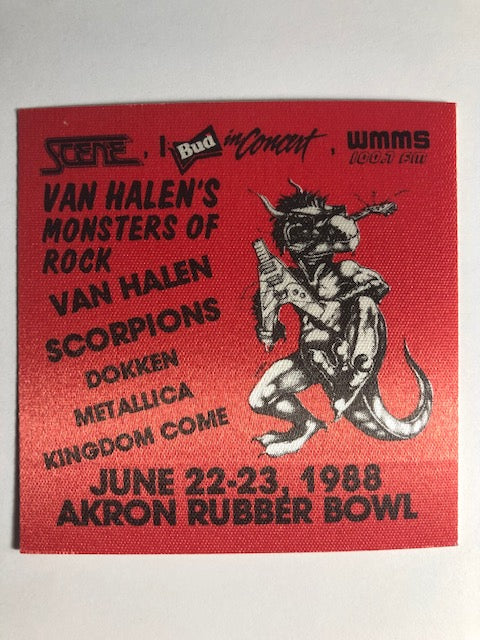 Special Event - Monsters of Rock 1988 - Van Halen / Scorpions / Dokken / Metallica / Kingdom Come - Backstage Pass
Vintage 3 1/4" Square Van Halen OTTO cloth backstage pass from the 1988 "Monsters of Rock" Tour. The pass is marked "Van Halen's Monsters of Rock", and also says "Van Halen, Scorpions, Dokken, Metallica, Kingdom Come" "June 22-23, 1988 Akron Rubber Bowl WMMS 100.7 FM".
Excellent unused condition.
Uncommon.