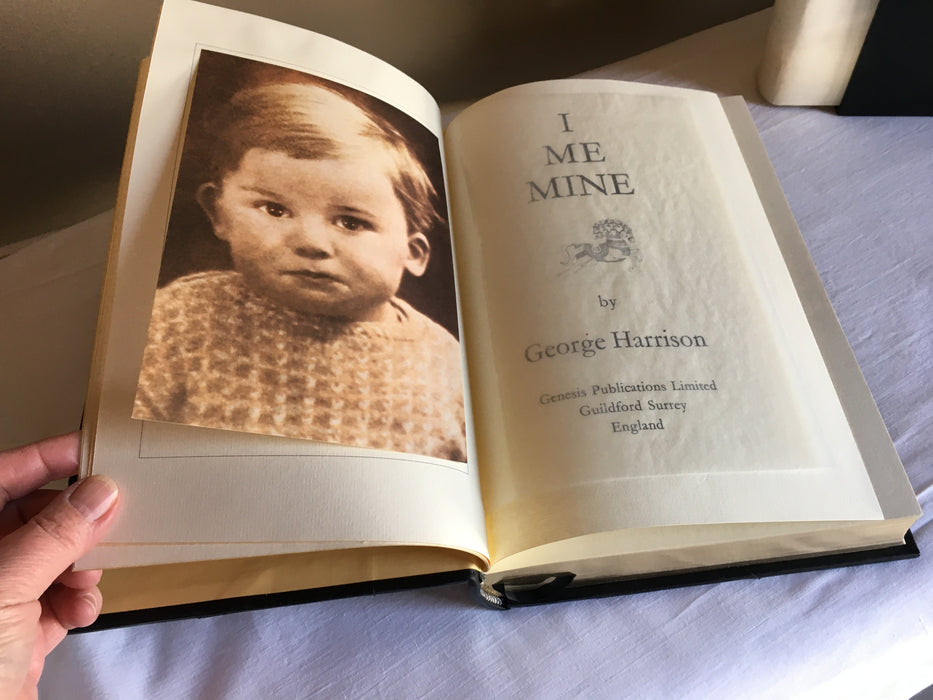 George Harrison - Signed- "I Me Mine." - First-Edition - Number 1345
George Harrison Signed Copy of "I Me Mine." A gorgeous, first-edition copy. Number 1345 of this 2,000 limited edition print, signed by the late, great George Harrison.
Published by Genesis Press (Genesis Publications) in 1980, the leather-bound volume with slipcase reproduces in facsimile the lyrics of 83 of Harrison's compositions together with the story behind each song and is illustrated throughout with photographs.
First printed as a deluxe Signed Limited Edition by Genesis Publications, for subscribers only, later to be issued as a regular hardback for the masses. The very first Rock 'n' Roll volume to be published by Genesis, the pioneers of high-quality art-rock publications.
A highly-prized edition and the cornerstone of any collection. In Mint condition.