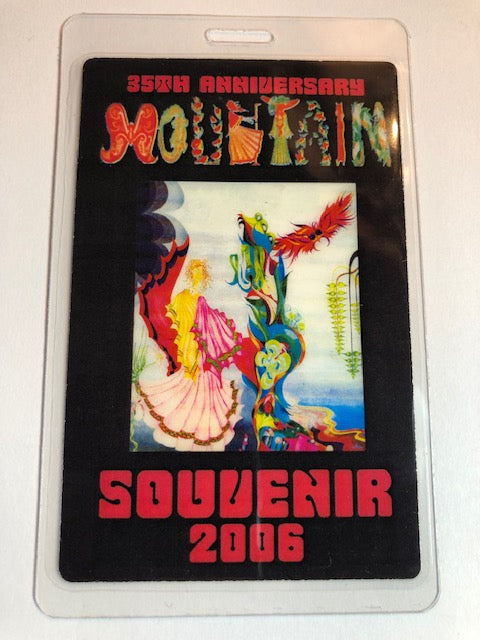 Mountain (Leslie West) 35th Anniversary Tour 2006 - Backstage Pass ** Rare
Vintage 4 1/2" tall laminated unmarked OTTO "Souvenir" backstage pass from the 2006 Mountain Anniversary Tour.  The front and back are identical. It pictures the cover of their 1971 album Nantucket Sleighride which was issued 35 years earlier. Everybody remembers their signature song, Mississippi Queen, from back in the day. Unfortunately, Leslie West (lead guitarist) passed away recently. These are very rare passes. I don't know why they marked "souvenir" in the designation, but I have seen it before on OTTO passes. Sometimes they will say souvenir on one side and all access on the other. They used that designation on some anniversary passes.
They are in excellent unused condition and all Mountain passes are super rare.