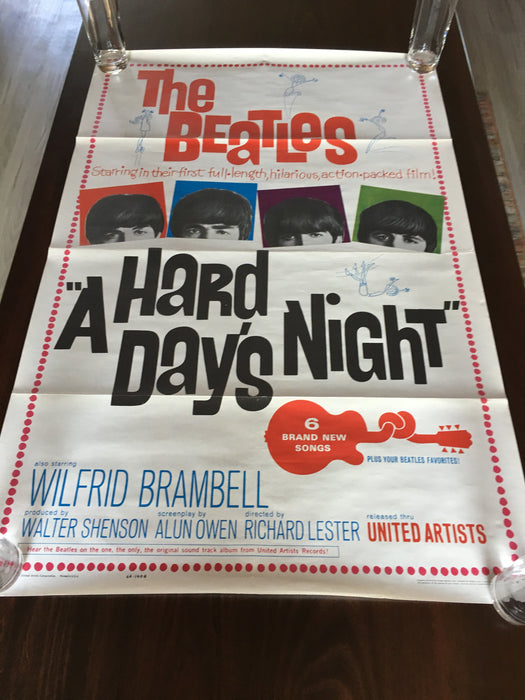 The Beatles - A Hard Day's Night - Movie Poster - Original
Own a fun and colorful work of art for your wall! The One Sheet size is the most recognizable as the standard movie poster and the size most popular for collectors. Prior to 1980 this size poster was almost always found folded. After 1980 these posters were sent to theatres rolled. If this poster does not have folds, it is not an original print.
Beatles "A Hard Day's Night" Vintage Original Rare US One Sheet (1 piece) Movie Poster, 41 in x 27 in print in 1964. To find this Item in Near Mint to Mint Condition is extremely Rare! Kept Folded then rolled, in a Smoke, and UV Light Free storage closet since 1980 has insured the Colors retained their Brilliancy without any fading. It is Not a Reprint, Giclee Print nor Ink-Jet Print but the Originally Released 1964 Movie Poster.
Near Mint Condition - C9- Investment Grade