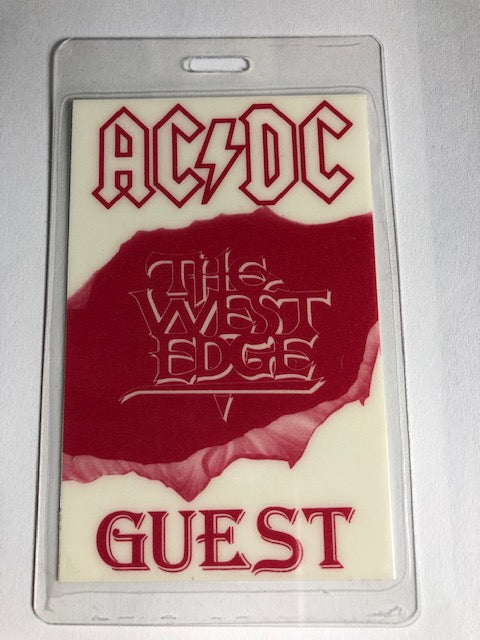 AC/DC - Razor's Edge Tour 1990-91 - Backstage Pass *** Super Rare Glow in Dark
Vintage 4 1/4" tall very rare glow-in-the-dark laminated AC/DC backstage pass from the 1990-91 Razor's Edge tour. Set them under a bright light. Then take them in the dark and they glow an eerie green.
Backs are blank as were all glow in the dark. 
excellent and unused condition