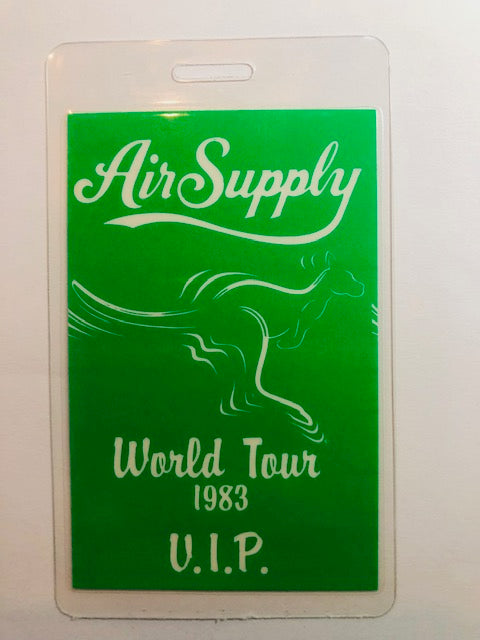 Air Supply - Now & Forever World Tour 1983 - Backstage Pass
Vintage 4 1/4" tall Air Supply OTTO VIP backstage pass from the "Now and Forever" 1983 world tour.
Air Supply has sold an incredible 100 million albums worldwide.  They have had 4 singles at #1 on billboard and five at #2, and a bunch not far behind. They are still writing music and have had three songs in the billboard top 40 in the last three years!!! This is one of the most popular groups of all time, but are probably better known in other countries. The group is from Australia.
Excellent and unused condition