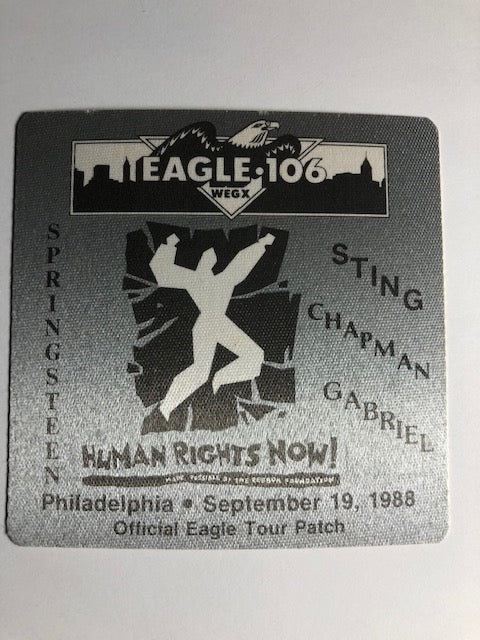 Special Event - Amnesty International for Human Rights Concert 1988 - Bruce Springsteen / Sting / Peter Gabriel / Tracy Chapman - Backstage Pass
This is an official OTTO (Manufacturer) cloth patch from the Human Rights Now! Benefit Concert that was held in Philadelphia on September 19th, 1988 that was issued by Eagle 106 WEGX. As mentioned on the patch, artists included Bruce Springsteen, Sting, Peter Gabriel, Tracy Chapman, and others.
There were 20 benefit concerts involved that took place over six weeks. They were held on behalf of Amnesty International and were held to increase awareness of "The Declaration of Human Rights" and "Amnesty International Itself".