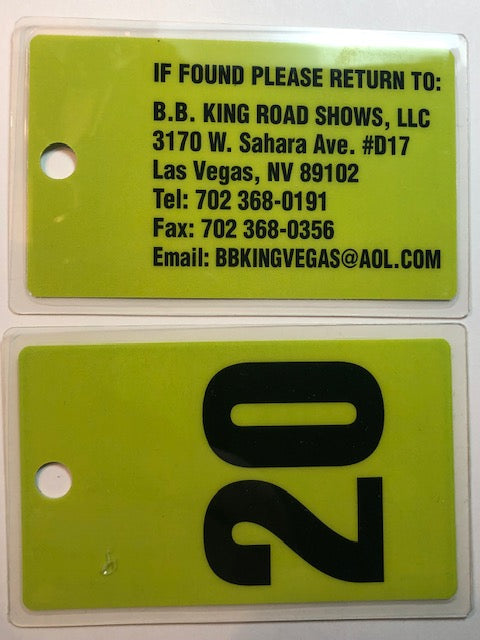 B. B. King - Lost Luggage Bag Tag - **Unique and Rare
Vintage 4" wide laminated luggage tags. Unmarked OTTO.  These are actual luggage tags that were made for B. B. King and his band that were never used. They say return to B. B. King Road Shows with the address and phone numbers in Las Vegas on the one side and have #20 on the other. They are about 20 years old.
Excellent unused condition.