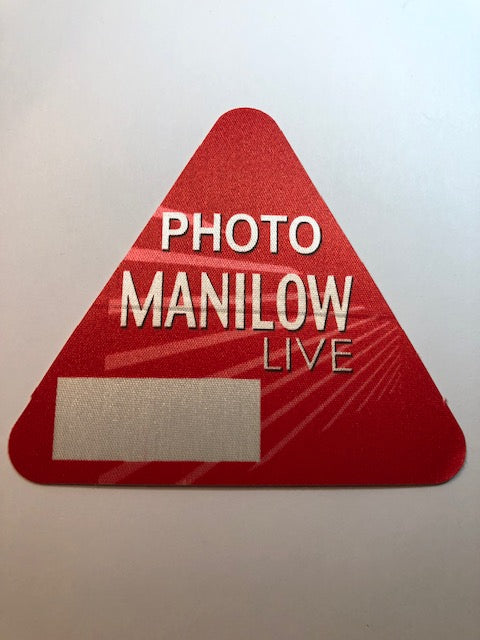 Barry Manilow - Nobel Peace Prize 2010 - Backstage Pass
Vintage Barry Manilow OTTO cloth backstage passes from the 2010 "Nobel Peace Prize" concert. Assorted shapes and colors.
Excellent unused condition.
Barry Manilow has won so many awards over the years. He got Emmy's for Barry Manilow TV specials twice, a Tony Award, 3 American Music Awards, and on and on. He was inducted into the Songwriter's Hall of Fame in 2002.
His career kicked into high gear with the song "Mandy" which everyone thought was about a woman but was really about his dog. He had a huge string of hits that followed for nearly ten years including "Tryin' to Get the Feeling" "This One's for You" "One Voice" and many others that you were played everywhere. He has sold over 80 million records worldwide and is still going.