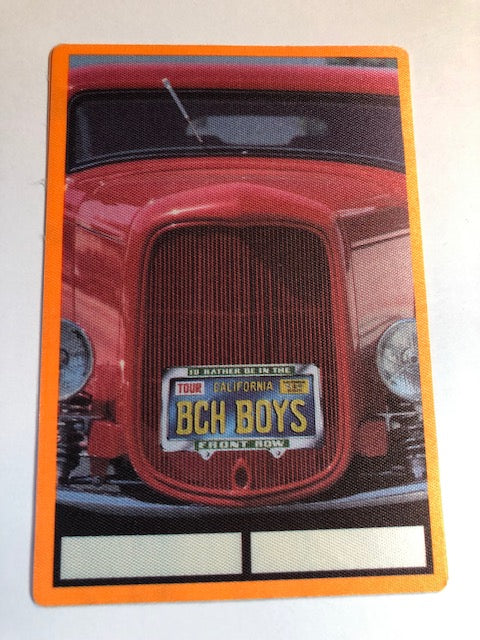 The Beach Boys - Beach Boys Tour 1999 - Backstage Pass
Vintage 4 3/4" tall Fasson (manufacturer) cloth backstage pass from the 1999 Beach Boys Tour. Nice image of an old beach car with a license plate that says "I'd Rather Be in the Front Row Beach Boys Tour".
Uncommon and in excellent unused condition.
These came from the estate of the late Gary Nichamin. He worked for most of his career as the main photographer, graphics designer, and stage manager for the Beach Boys. He not only designed most of their passes, but also was in charge of issuing them at the concerts.