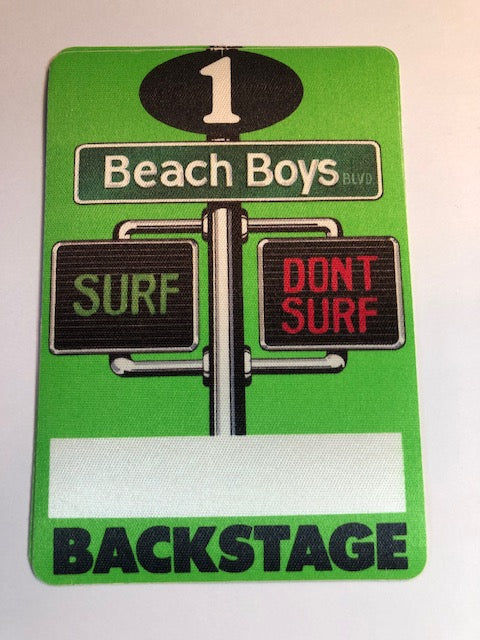 The Beach Boys - Surf Don't Surf Tour 1991 - Backstage Pass - Charles Manson
Vintage 4 3/4" tall Fasson (manufacturer) cloth "Backstage" backstage pass from the 1991 Beach Boys Surf Don't Surf Tour. 
"Don't Surf" is a reference that was used in reference to Charlie Manson. Charles Manson had a brief relationship with Beach Boy's drummer Dennis Wilson during the summer of 1968. The Manson family temporarily lived with him. A little-known fact is that The Beach Boys even recorded a version of a song written by Charles Manson. "Don't Surf" was a popular logo on Manson T-shirts. 
Uncommon and in excellent unused condition.
These came from the estate of the late Gary Nichamin. He worked for most of his career as the main photographer, graphics designer, and stage manager for the Beach Boys. He not only designed most of their passes, but also was in charge of issuing them at the concerts.