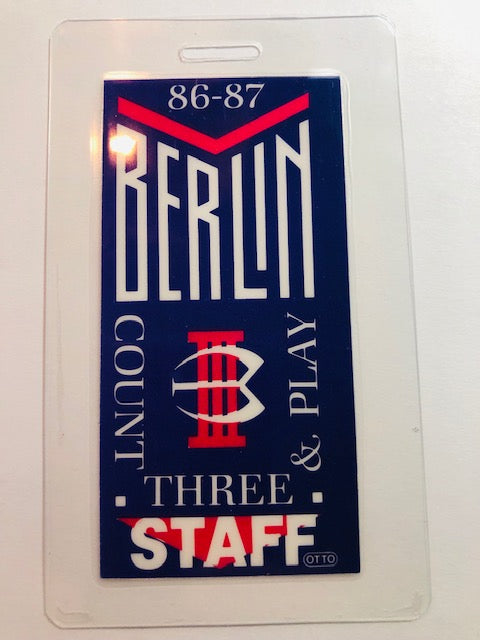 Berlin - Count Three and Play Tour 1986 - Backstage Pass
Vintage 1986 Berlin OTTO Laminated "Staff" Backstage Pass from the "Count Three and Play" Tour.
 Excellent and unused condition

In spite of their name, Berlin was an early New Wave group formed in Los Angeles. They had major radio hits with "The Metro", "Sex (I'm A...), "No More Words", and "Take My Breath Away" which was used in the 1986 film, Top Gun. They had a number of videos on MTV. "The Metro" was heavily played.