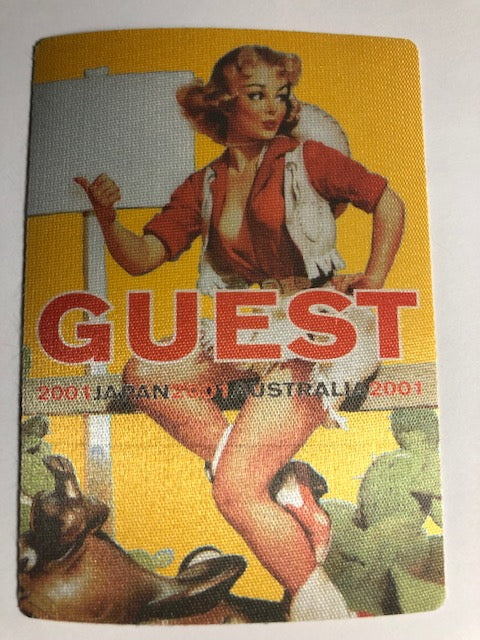 Bob Dylan -Japan / Australia Tour 1991- Backstage Pass ** Rare
Very colorful vintage 4 1/4" tall OTTO (manufacturer) cloth backstage pass from the Bob Dylan 2001 Japan/Australia tour (Part of what has been called his Never Ending Tour). Really detailed image of a scantily clad cowgirl hitchhiking. All three are different colors and some have different designations such of "crew" or "support" on them.
Pinups and Western themes were featured on many of his passes. Scarce pass. 
They are in excellent unused condition and came from the collection of rock journalist Steve Rosen.