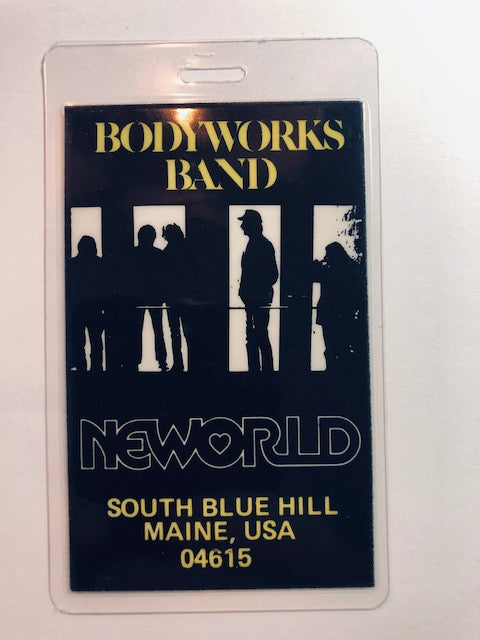 Bodyworks Band - Paul Stookey of Peter Paul & Mary - The Band & Bodyworks Tour 1980 - Backstage Pass **Rare
Vintage 4 1/4" tall 1980 Bodyworks Band laminated backstage pass from the "Band and Bodyworks" tour. It is marked Neworld which is a project Paul undertook in 1976 till Peter, Paul and Mary reformed.
These are extremely rare and one of the very earliest passes that OTTO produced.
Excellent unused condition.