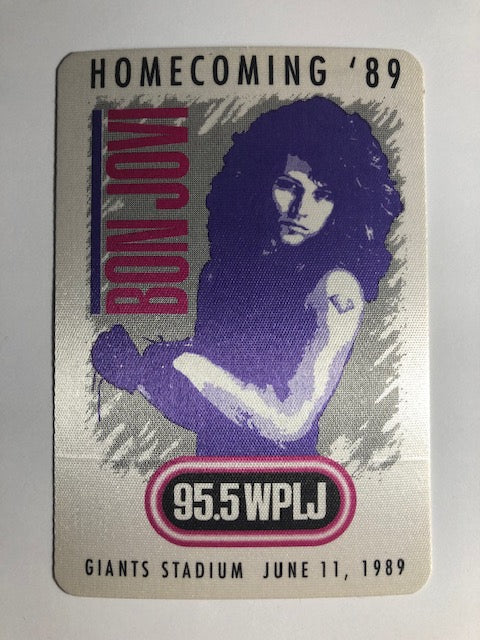 Bon Jovi - Homecoming Tour 1982 - Backstage Pass
Vintage 4 3/4" tall Bon Jovi OTTO cloth Promotional Patch from the 1989 Homecoming Tour. The reverse explains that you needed to wear the patch and be spotted by radio station 95.5 WPLJ, and you would win a trip to a Bon Jovi concert in Russia where you would meet Bon Jovi.
Excellent unused condition.