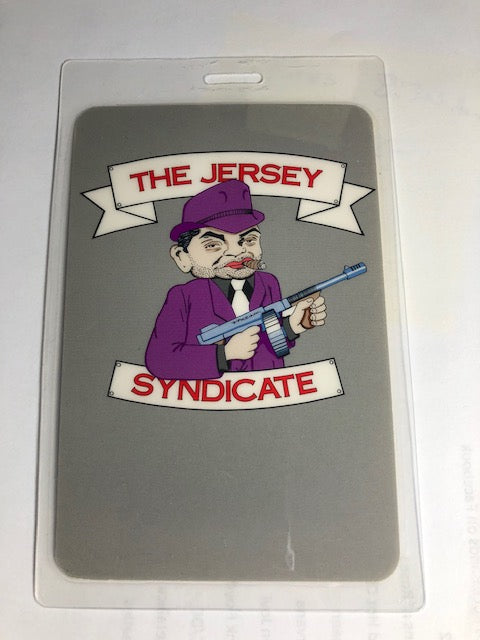 Bon Jovi - Jersey Syndicate Tour 1988/89 - Backstage Pass ** Rare
Vintage mammoth 5 1/2" tall laminated backstage pass from the 1988 - 1989 Jersey Syndicate Tour. These extremely large laminates are super rare. We have never seen any others. These are unmarked OTTO passes (all of the Jersey Syndicate passes were made by OTTO), and high quality.
They are in excellent unused condition and came from the collection of rock journalist Steve Rosen.