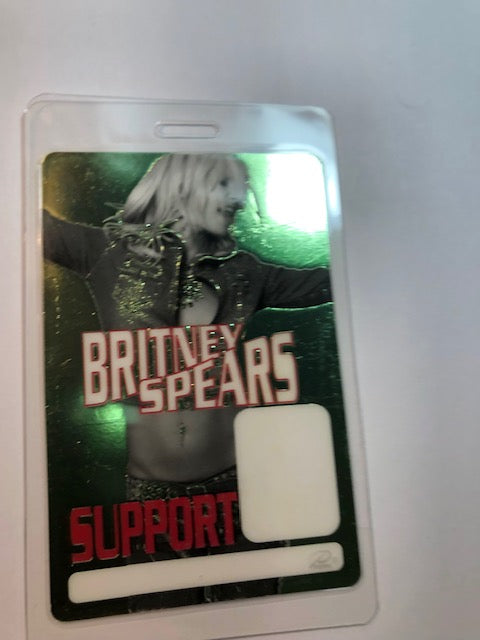 Britney Spears - Dream Within a Dream Tour 2001-02 - Foil Backstage Pass
Vintage 4 1/4" tall Britney Spears "Family and Friends" laminated Perri "Support" backstage pass from the 2001/2002 Dream in a Dream Tour.  These are printed with bright laser foil on both sides. One side has the Perri mark on it in tiny writing in the horizontal blank space.
Excellent unused condition.