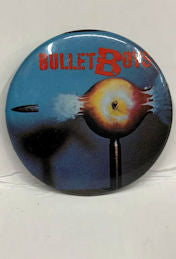 BulletBoys - Licensed BulletBoys Pinback from "Button-Up"
A vintage pinback button from 1989. We uncovered them very recently in an old vending warehouse here locally. Most of the musical pinbacks that you see for sale online are reproductions, these are the rare licensed types that are very scarce. 
Excellent unused condition.