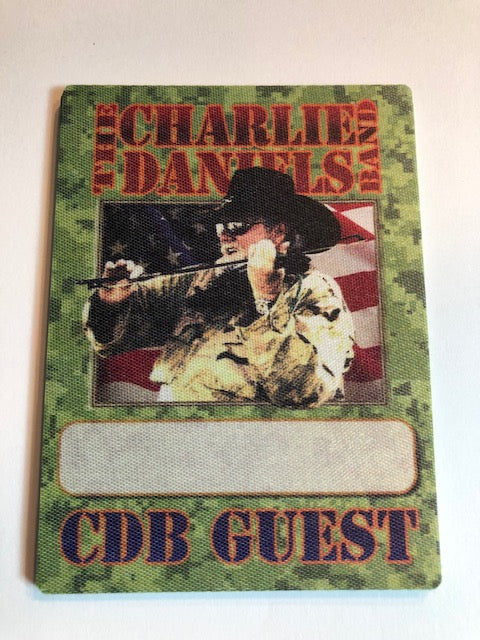 Charlie Daniels - The Charlie Daniels Band - Backstage Pass
Vintage 3 3/4" tall cloth OTTO Charlie Daniels backstage pass from the 2010 tour. Charlie Daniels has always been best known for his hit "The Devil Went Down to Georgia". He has had a number of other major hit songs too. He was inducted into the Grand Ole Opry on January 24, 2008.
Excellent unused condition.