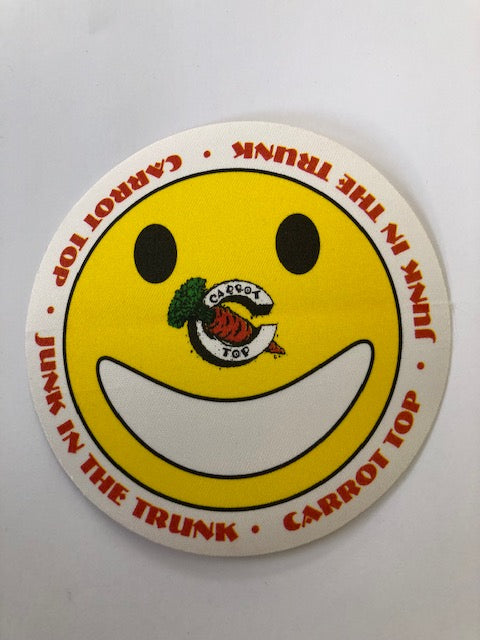 Comedy - Carrot Top - Junk in the Trunk Tour 1994 - Backstage Pass
Vintage 3 3/4" diameter OTTO cloth backstage pass from Carrot Top's 1994 Junk in the Trunk Tour.
Carrot Top is an actor and stand-up comedian.  Carrot Top has appeared in many shows including; Scrubs, George Lopez, Family Guy, Reno 911!, CSI, etc. He has also appeared in several movies including; Dennis the Menace Strikes Again, The Hangover, The Neighbors, etc. 
Excellent and unused condition