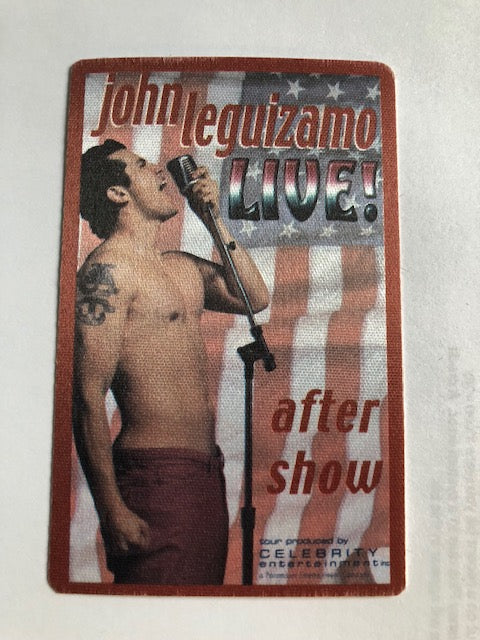 Comedy - John Leguizamo - Broadway in Chicago 2001 - Backstage Pass
Vintage 4" tall OTTO cloth backstage pass from the John Leguizamo (comedian) appearance at the Broadway in Chicago Live. Leguizamo is also an actor, producer, and screenwriter.  He has been nominated for 1 Golden Globe Award for Best Supporting Actor, for 4 Primetime Emmy Awards (winning 1), and has won 1 Special Tony Award.
Excellent condition.