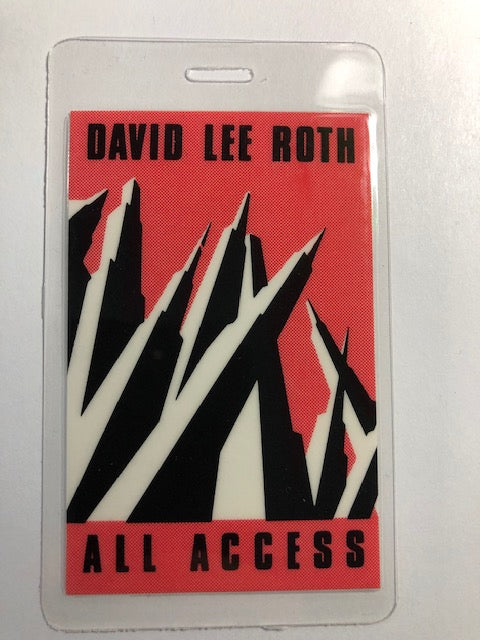 David Lee Roth - Skyscraper Tour 1988 - Backstage Pass
Vintage 4 1/4" tall OTTO laminated 1988 David Lee Roth Backstage pass from the "skyscraper" tour.
Excellent unused condition.
David Lee Roth was inducted into the Rock and Roll Hall of Fame in 2007. He was the lead singer for Van Halen during their peak, but also had a successful solo career with hits such as "California Girls" and "Just a Gigolo/Ain't Got Nobody". After all sorts of major success and national attention, he went to school and became an Emergency Medical Technician in the 90s and worked as one for some time before starting his 2005 radio show which replaced Howard Stern. He has recently returned to Van Halen.