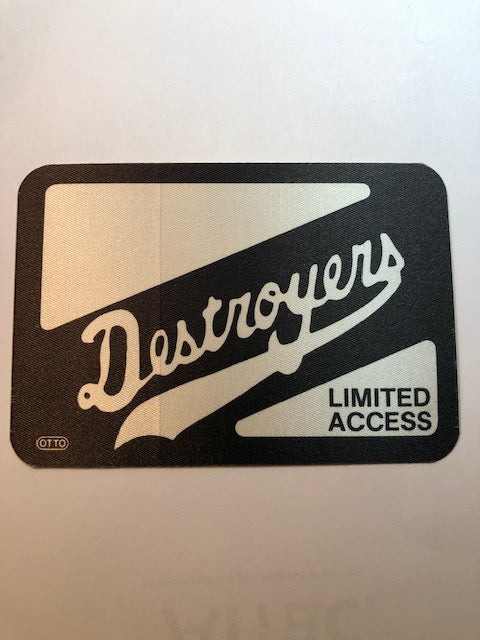 Destroyers (George Thorogood) - Maverick Tour 1986 - Backstage Pass
Vintage 4 3/4" wide 1986 George Thorogood and the Destroyers cloth OTTO backstage "Limited Access" pass from the Maverick Tour. These are old passes with the OTTO mark from their Cincinnati address (they moved to Kentucky in 1988).
Excellent unused condition.