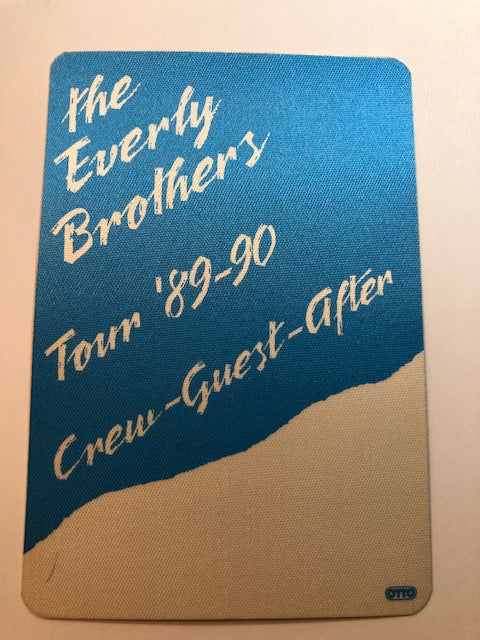 Everly Brothers - Tour 1989-90 Tour - Backstage Pass ** Rare
Vintage 4 3/4" tall scarce OTTO cloth backstage passes from the 1989-90 Tour. They are three differently colored Crew-Guest-After Show passes. This cloth version is scarce. Assorted colors.
Excellent unused condition.
This was one of my personal favorites in my very early youth. Who can forget "Bye Bye Love" or "Wake up Little Susie". They had many many top hits and number ones on the charts. Sadly, Phil (one of the brothers) passed away in 2014. They are in excellent unused condition and came from the collection of Steve Rosen.