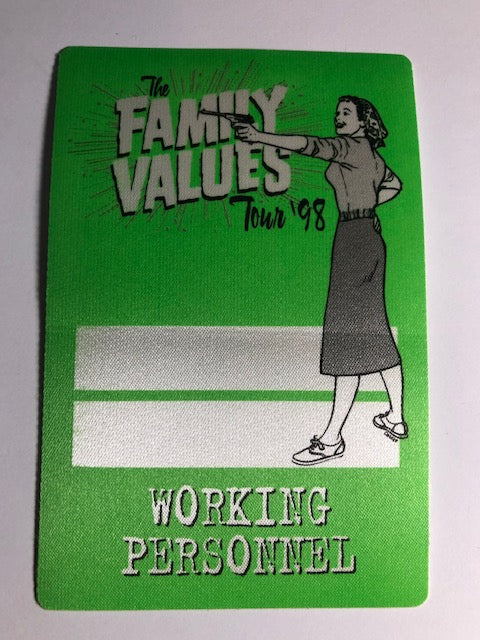 Special Event - Family Values Concert Tour 1998 - Korn / Limp Bizkit / Incubus - Backstage Pass
Vintage OTTO cloth backstage pass from the 1998 Family Value Tour. The Family Value tour was a very successful 4 1/2 hour concert that featured Korn, Limp Bizkit, Ice Cube, Incubus, Orgy, and Rammstein. Sizes and color vary. Some are "After Show" and some are "Working Personnel". You will get a mixture. They all picture mom with a gun.
 Excellent unused condition.