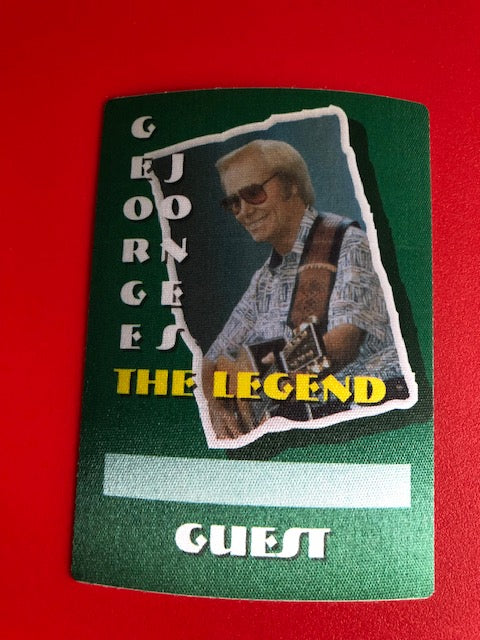 George Jones - Farewell Tour 2012 - Backstage Pass
George Jones "The Legend" 4 1/4" tall OTTO Backstage Passes from the tour he called his "Farewell Tour" in 2012 and 2013. George Jones is regarded as one of the very best vocalists to ever sing country music. His achievements were amazing. In June of 2012, he received the very coveted Grammy Lifetime Achievement Award. He won four Grammys over his lifetime. These were not nominations. They were wins. He was inducted into the Country Music Hall of Fame back in 1992. He had many hits over the years and was one of the most popular country artists of all time. Assorted colors and catagories.
These are in excellent unused condition.