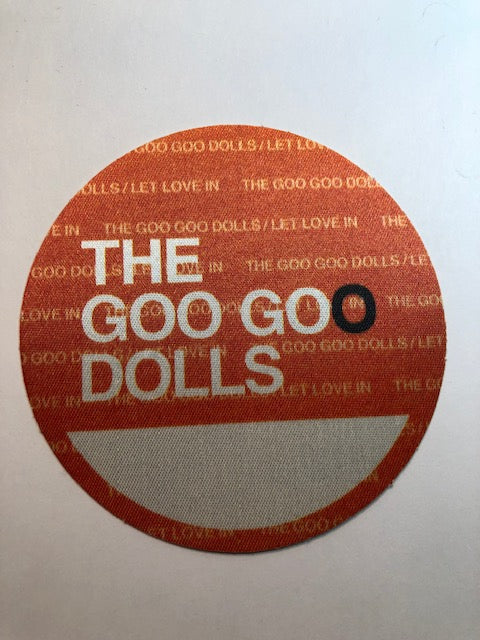 Goo Goo Dolls - Let Love In Tour 2006-08 - Backstage Pass
Vintage Goo Goo Dolls OTTO cloth backstage passes from the 2006 - 2008 "Let Love In" tour. Assorted Colors.
Excellent unused condition
The Goo Goo dolls have been nominated for 4 Grammys and were inducted into the Songwriters Hall of Fame in 2008. They are one of those groups that has a major hit every few years and they have added up. Some of them are "Iris" "Name" "Black Balloon" and many more. As of 2012, their song "Iris" was ranked #1 on Billboard's "Top 100 songs of 1992-2012". That's an amazing feat. "Slide" is #9 on the same chart, and "Name" comes in at #24.