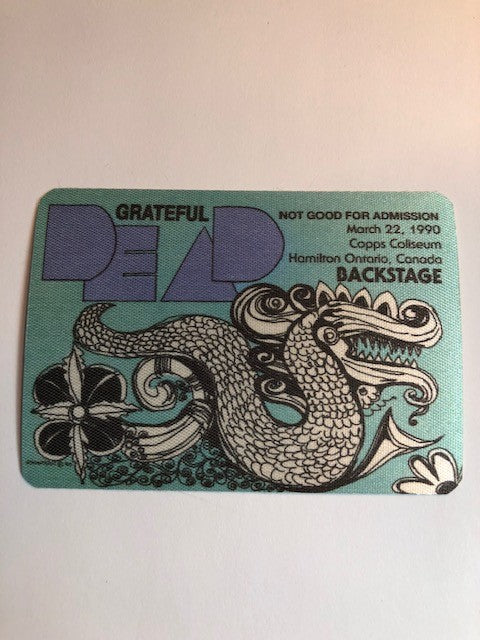 Grateful Dead - Sea Serpent - Backstage Pass
These were made by OTTO for inclusion in a Grateful Dead box set about 10 years ago. 3 1/2" tall. They celebrate the March 22, 1990 concert at Copps Auditorium, and are marked as such. This one features a sea serpent. The backs are blank. 
They are in excellent unused condition.