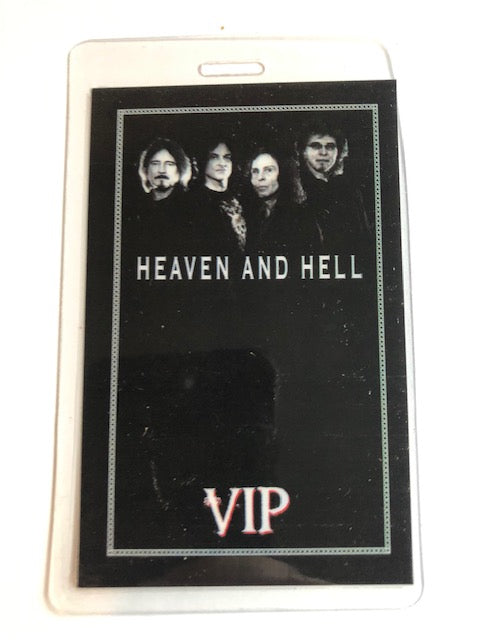 Black Sabbath members - Heaven & Hell - Heaven & Hell Tour 2007 - VIP Backstage Pass
Vintage 4 1/2" tall OTTO laminated VIP backstage pass from the 2007 Heaven and Hell Tour. The Heaven and Hell group consisted of current and past Black Sabbath members including Tony Iomi, Geezer, Vinny, and Ronnie James Dio. Dio's passing in 2010 ended the group. Their one album ended up at #8 on the charts. They are unmarked OTTO with intentionally blank backs.
Excellent unused condition.