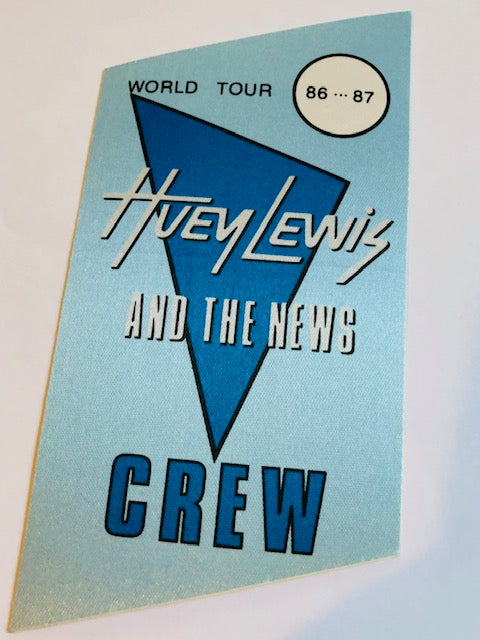 Huey Lewis and the News - World Tour 1986-87 - Backstage Pass
Vintage 4 3/4" tall 1986/87 Huey Lewis and the News Trapezoidal shaped OTTO cloth Backstage Passes from the World Tour. Assorted colors and sectors ranging from  All Access, After Show, Backstage, Crew, and one that they wrote in the designations on.
Excellent unused condition.