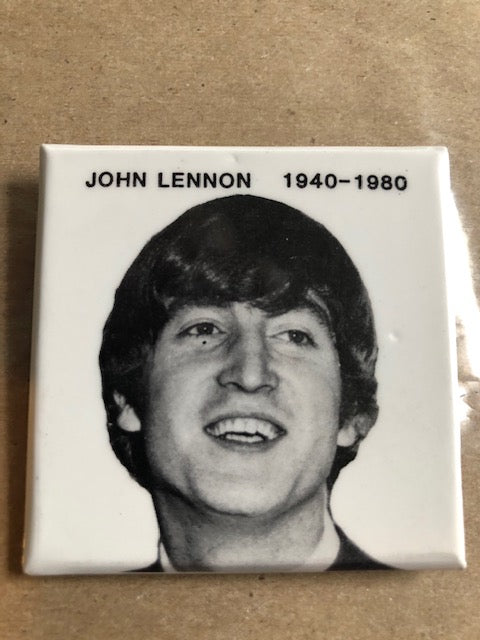 John Lennon - Memorial Pinback -1980
Vintage 1980 John Lennon memorial pinbacks. These are first quality pinbacks that were distributed by the Ludlow Sales company in New York City right after John Lennon's death. They sold like hotcakes and were distributed all over New York City for a brief time in 1980 and early 1981.
These are from an original case that was never opened and are in great condition (some will show rust on the reverse, but the fronts are all perfect).
Approximately  2" square and marked "John Lennon" "1940-1980".