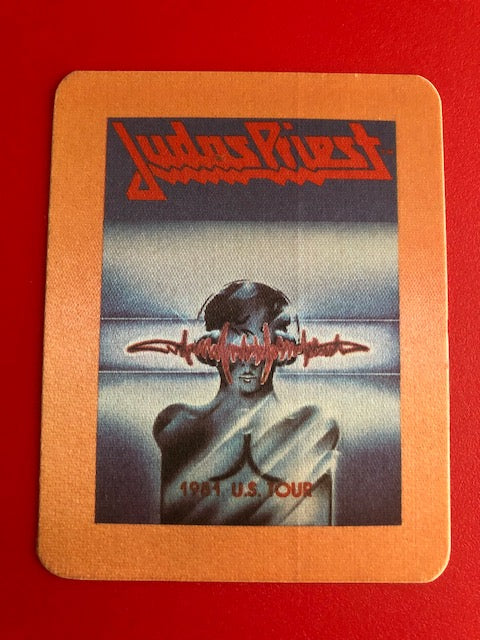 Judas Priest - Point of Entry Tour 1981 - Backstage Pass
Vintage 4" tall Judas Priest OTTO cloth backstage pass from the 1981 "Point of Entry" Tour. This is an uncommon and desirable one. Excellent unused condition.
Judas Priest introduced an operatic vocal style to heavy metal with Rob Halford. They are considered one of the metal "gods". They received a Grammy Award for "Best Metal Performance" in 2010. They have sold over 50 million albums which is a staggering number for a metal band. Fans of this group are fanatics.