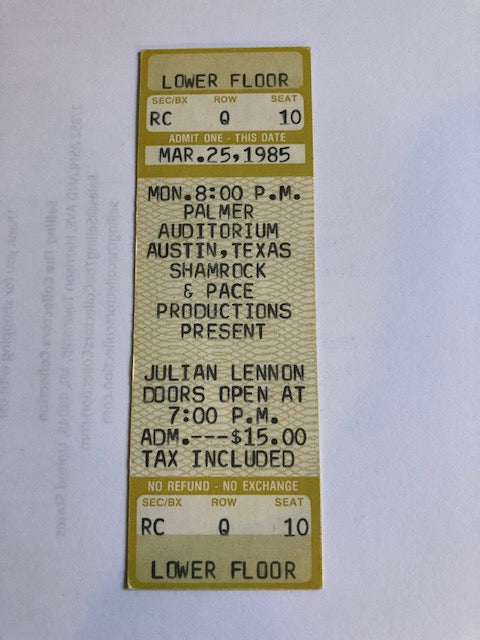 Julian Lennon - Concert at Palmer Auditorium- ** Rare Collectors Item
Vintage 4 1/2" tall unused ticket (each one has a different row and seat) from the Julian Lennon Concert on March 25, 1985, at Palmer Auditorium in Austin, TX, and marked as such. These are very scarce. Julian Lennon is John Lennon's (Beatles) son. He found some success in the music business in the 1980s. His "Valotte" album in 1984 found itself in the top twenty in many countries worldwide including the United States.
He has released 5 albums since then, and is known as a philanthropist for big causes. Excellent unused condition.