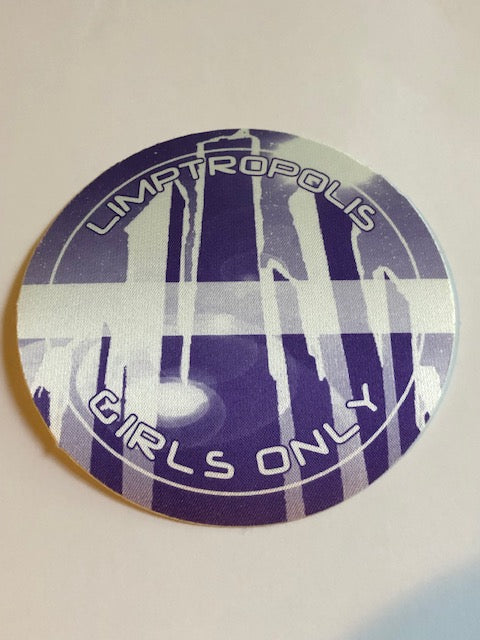 Limp Bizkit - Limptoropolis Tour 1999 - Backstage Pass
Vintage scarce 3 3/4" diameter Limp Bizkit OTTO cloth Groupie backstage passes from the 1999 Limptropolis Tour. Instead of saying All Access or Staff or a designation like that, these say "Girls Only". These were passes out to interested young ladies who were sent to the Girls Only room. Assorted colors.
Excellent unused condition.