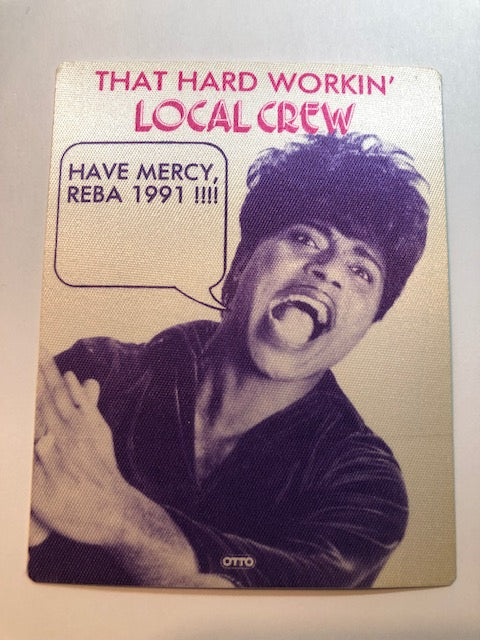 Little Richard - Reba 1991 - Backstage Pass ** Super Rare
This is a super rare Little Richard "Local Crew" pass that was used in 1991 after seven members of Reba McEntire's band and her tour manager were killed in a plane crash on March 16, 1991. It is a call out to Reba and says "Have Mercy Reba 1991 !!!". 
Excellent unused condition.