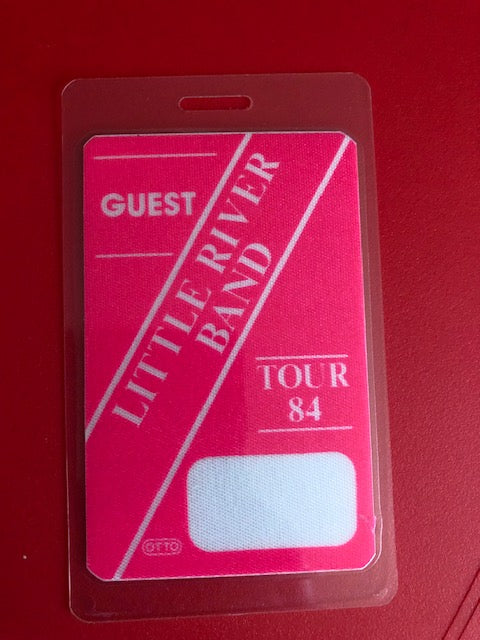 Little River Band - Playing to Win Tour 1984 - Backstage Pass
Vintage 4 1/4" tall Little River Band laminated cloth OTTO backstage pass from the "Playing to Win" 1984 tour. This is an unusual type of pass that was made by OTTO. They could be peeled and used as cloth passes or laminated. These are the laminated version.
From 1978 to 1981, the Little River Band had one gold and two platinum albums and six top 10 singles. They have sold more than 25 million records. The song "Reminiscing" is one of the most frequently played songs in the history of American radio. They are from Australia and have many awards there.