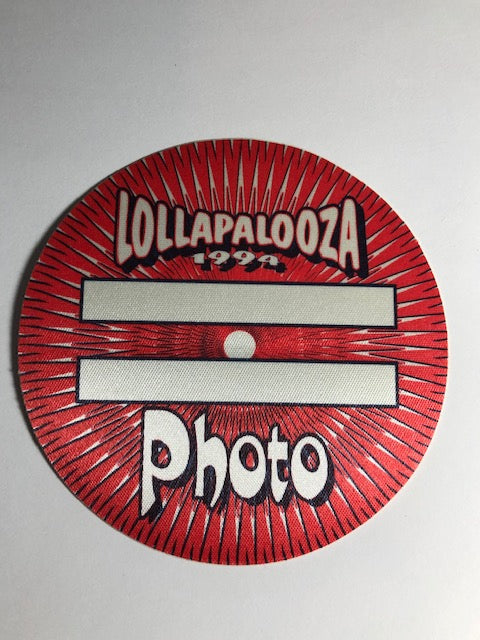 Special Event - Lollapalooza 1994 - Backstage Pass
The Lollapalooza Music Festival is perhaps the most successful music festival in the world. These passes are from the 1994 Lollapalooza Music Festival. The headliners were Smashing Pumpkins, Beastie Boys, George Clinton, Green Day, Black Crowes and many other top acts. What Lollapalooza 1994 is most famous for was the cancellation by Nirvana who was the headliner. Nobody knows the whole story, but just four days after the cancellation, Kurt Cobain committed suicide. 
Excellent and unused condition.
Assorted colors