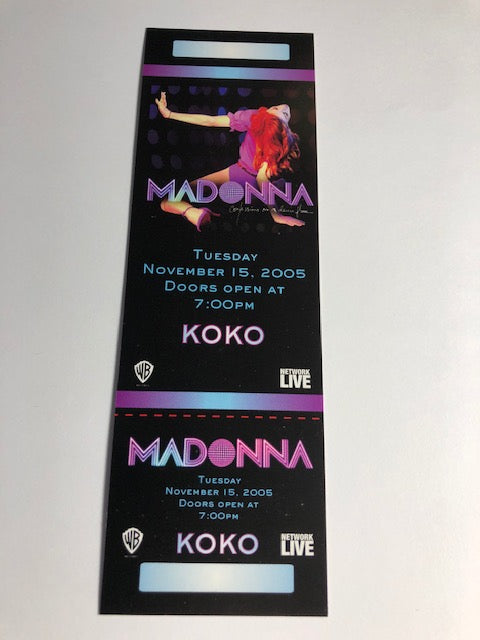 Madonna - KOKO Club AOL Ticket 2005 - Vintage Concert Ticket
Vintage 6 1/4" tall unused concert ticket from Madonna concert on November 15, 2005 at the KOKO club. These tickets have an interesting history. Madonna performed her first concert in the UK at the KOKO club. This concert was broadcast live vial AOL as an exclusive stream to promote Confessions on a Dance Floor. There were very few tickets and very few people actually saw the concert live, so these go for pretty good money. We got these from our friend the old roadie who is a world-renowned expert on them.
These are in perfect unused condition.