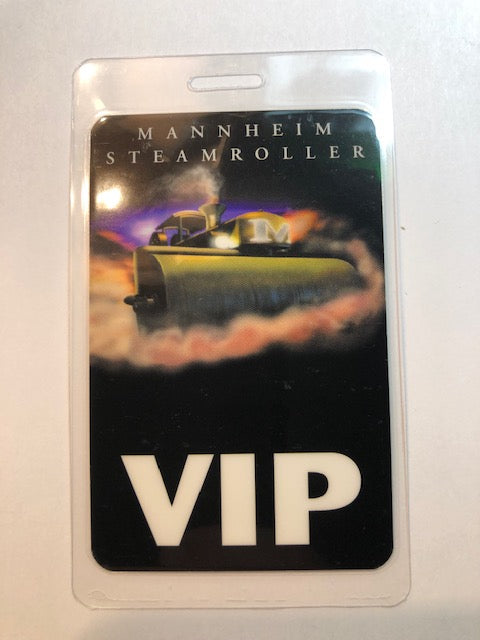 Mannheim Steamroller - 1999 Tour- Backstage Pass
Vintage 4 1/4" tall laminated OTTO backstage pass from the Mannheim Steamroller "1999 Tour". This is an uncommon pass. Mannheim Steamroller is one of the only mostly instrumental groups that has held popularity for over 30 years! They have won many awards and are on the radio all the time in November/December with their super popular Christmas songs. One of my personal favorite groups.
Excellent unused condition from an old collection.