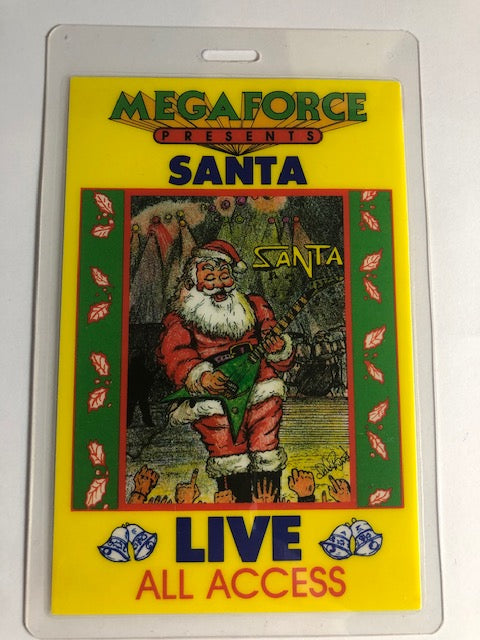 Special Event - Megaforce 1990 - Backstage Pass
Vintage large 5 1/2" tall laminated OTTO backstage pass from a MEGAFORCE Records Christmas event. They are circa 1990 and have a very colorful detailed picture of Santa rocking it out on a guitar. The image is artist signed by Chris B....... (that's all the letters I can read). The OTTO mark is embedded in the Christmas decoration at the bottom on the back. MEGAFORCE records were industry mavericks. They went after the metal bands when the other labels weren't paying attention.
They were founded in 1982 and signed Metallica that year when no other label was interested. It was a big break for both of them. They went on to sign Anthrax, The Black Crowes, Johnny Winter, Cyndi Lauper, and many many famous artists. They are best know in the metal community where they are the go-to label.