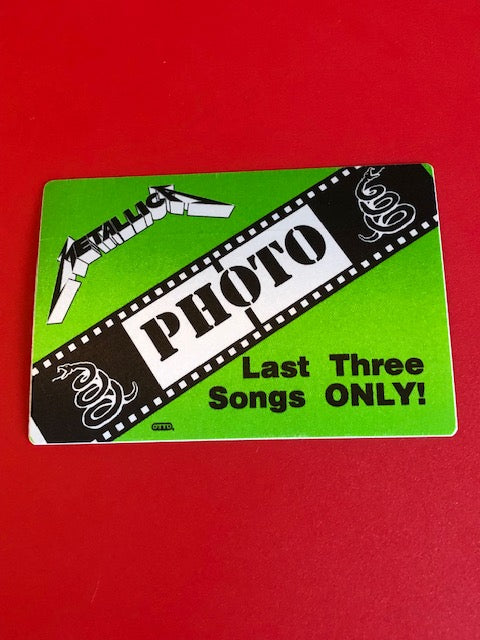 Metallica - The Stadium Tour 1992 - Backstage Pass
Vintage 4 3/4" wide cloth OTTO Metallica 1992 Stadium, Tour Backstage pass. Excellent unused condition. These are hard to come by.
Metallica was so popular on the underground scene that they finally broke through to the mainstream with a sort of hardcore metal pop sound in the early 1980s. They were inducted into the Rock and Roll Hall of Fame in 2009 and have won an amazing nine Grammy awards! They had five consecutive albums to debut at #1 on the Billboard 200. A lot of people think Metallica is hard-core metal, but you might be surprised at how many songs you know that are Metallica songs. They have sold over 100 million albums. That's not singles, that's albums!