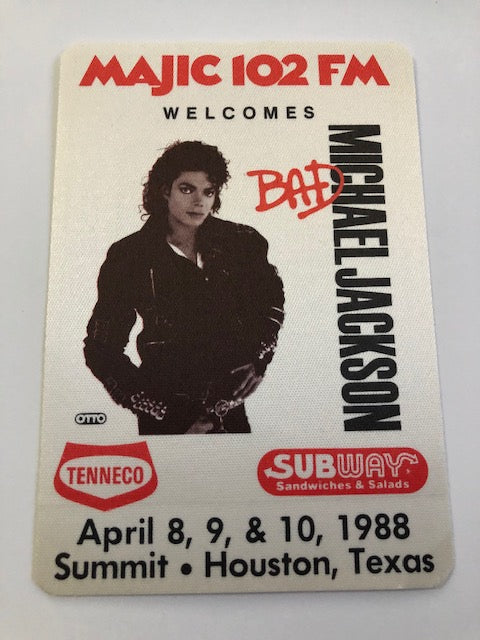 Michael Jackson - Bad Tour 1988 - Radio Pass
Vintage 4 3/4" tall Michael Jackson cloth OTTO Radio Pass. Says MAJIC 102 FM Welcomes Michael Jackson" "Bad" (Tour Name), and "April 8, 9, & 10 Summit Houston, TX". These are rare. A few will be identical, but from the March 12-13, 1988 date in St. Louis at The Arena. We found these in remote storage at the OTTO (manufacturer) warehouse.
Excellent unused condition.