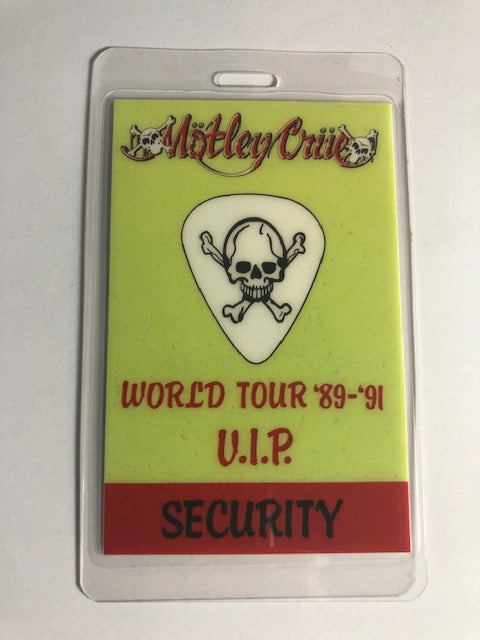 Motley Crue - Dr. Feelgood World Tour 1989-91 - Backstage Pass
Vintage 1989-1991 4 1/4" tall Motley Crue laminated backstage pass from the Dr. Feelgood World Tour.
Excellent unused condition.
These are not common.
Motley Crue is one of the most successful metal bands. They are known as "The World's Most Notorious Band" and have sold over 90 million albums. They have been popular in the US, but even more so internationally. They are on MTVs list of Top Ten Heavy Metal Bands of all Time. They won the Favorite Heavy Metal album of the year with "Dr. Feelgood" in 1991 at the American Music Awards and are on the Hollywood Walk of Fame.